Alex Zerbe, professional 'zaniac,' will be performing as part of 'Arts Alive' at the Des Moines Field House this Saturday, Nov. 19th at 10:30 a.m.
The Field House is located at 1000 South 220th Street.
"We hope to see you tomorrow as two time Guinness record holder and hacky sack world champion, Alex Zerbe performs his comedy show featuring a dynamic array of amazing stunts, physical comedy and audience participation," reads a press release. "Perfect for both child and adults, the show spotlights a variety of mind-blowing maneuvers like mouth juggling two ping pong balls and harpooning vegetables launched from a giant slingshot. Alex also chops celery with a thrown playing card and catches a romantic table for one on his face."
Individual tickets are $5 in advance and $7 at the door, and families are $15 in advance and $20 at the door.
Tickets can be purchased at Brown Paper Tickets online or in person or by phone from the Des Moines Parks & Recreation Department at 206-870-6527.
Here are some videos of Zerbe in action: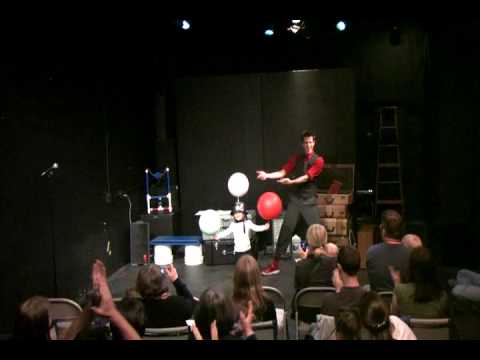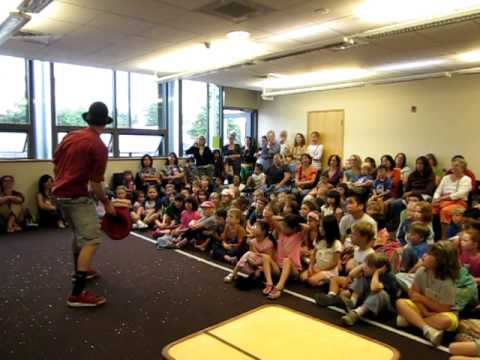 Arts Alive!, family performance series is presented by Des Moines Parks and Recreation and the Des Moines Arts and features a line-up of music, slithery reptiles, zany performances and more. Each performance is held on the 3rd Saturday of the month at 10:30 am.
Future Arts Alive! performances include:
December 17: No performance – join us for Breakfast with Santa
January 21: Reptile Man
February 18: Goofy Gideon Magic Show
March 17: Harmonica Pocket – Get Loose with Seuss Show
For more information, visit: