SAVE THE DATE: The Des Moines Waterfront Farmers Market's opening day will be Saturday, June 1 in the north parking lot of the Des Moines Marina (map below), where it will run from 10 a.m. – 2 p.m. every Saturday through Oct. 26.
Coming off its most successful season in history – up 40% over 2011 – the Market will be bringing you lots of new vendors, including farms, meat ranchers, unique produce and much more.
"We really had a fantastic market last year and know this year will be even better," said Board President Wayne Corey. "One of our goals this year is to have more activities for families. We are excited to announce that we will have a Kids Fishing Derby on three Saturdays this season on the Des Marina Fishing Pier. Look for more information on this blog and our website."
The word "Waterfront" will be prominent again with lots of boating and fishing activities along with the Boardwalk Bistro where guests will be able to enjoy their favorite market prepared foods. Also returning on July 20 will be the Des Moines Classic Car and Wooden Boat Show. You will be able to enjoy the market's annual Pancake Feed from 8 – 10 a.m. and shop at the market and cruise thru the cars until 3 p.m.
"The market again will have many of your favorite artisans and crafters and well as some new ones," said Rikki Marohl, Market Manager. "Also returning will be the market's own wines, including this year's new Waterfront White, a fabulous Riesling, with all the proceeds going toward the market's Endowment Fund."
Don't forget to bring your old musical instruments and donate them to the Highline Music4Life program. They will be at the market the first three weekends in June. The program refurbishes the instruments and gives them to Highline Public School students who can't afford them. The local Rotary Club of Des Moines recently made a $10,000 donation to this wonderful program thru its annual Blues & Blues Festival, to be held this year on Saturday, Aug. 24.
Some other special events will include:
June 1: Opening Day

July 13: Kids Fishing Derby

July 20: Classic Car & Wooden Boat Show + Pancake Feed

August 10: Health & Fitness Day + Kids Fishing Derby

September 7: Kids/Back to School/Safety Day

September 14: Kids Fishing Derby

October 26: 7th Annual Chili Cook-Off
VIDEO:
Here's a video courtesy Wayne Corey showing some of the highlights of this market: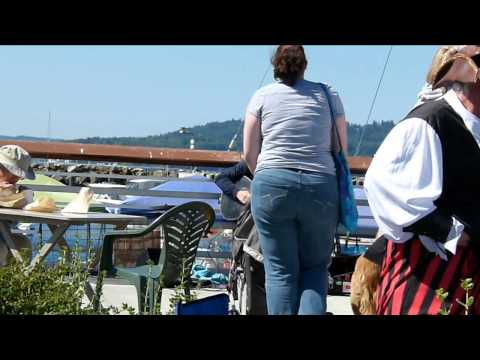 Also new this year will be the participation of the Hyde Shuttle thru Senior Services of King County:
To keep up with all the current happenings at the market, please log onto the website – www.dmfm.org – and sign up for the e-newsletter that comes out once a week. You can also keep up on the activities by visiting the markets Facebook page.
See you on OPENING DAY where The Waterland Blog will be blogging live!

View Des Moines Marina – North in a larger map
Did You Know…That You Can File For Bankruptcy And Still Keep Your Home?
So many times, when we meet with clients regarding bankruptcy, they come in with many preconceived notions about bankruptcy. One of the most common I hear is that people think that they will lose their home just because they've filed for bankruptcy. But that's not true. You can file for bankruptcy and still keep your home.
If you are current on your home mortgage(s), you can keep your home and discharge debts. This is true for both types of consumer bankruptcy filings, Chapter 7 and Chapter 13. In a Chapter 7 situation, you'll file for bankruptcy, and about 3 months later you'll have a discharge relieving you of most, if not all, of your unsecured debts, and possibly even some secured debts, and you'll still have you home afterwards and you'll continue paying your mortgage(s) as usual.
But what if you have equity in your home? You can still file for bankruptcy and protect up to $125,000 in equity in your home, after deducting the costs of sale (which run about 8% here in King County). Take the following example: Your home is worth $400,000. You owe $250,000 on the home, leaving about $150,000 in equity. However, it would cost about 8% to sell your home (3% to each real estate agent and 1.78% to King County for Excise Tax). 8% of a sales price of $400,000 is $32,000. You further subtract the $32,000 from your equity of $150,000, leaving a net equity of $118,000. You can file for bankruptcy, either chapter, and not lose one cent of the equity in your home.
Now, for many people, not only do they not have equity in their home, but they are also behind on their mortgage payments. Maybe they had a mortgage with an adjustable interest rate which caused their payment to increase, maybe there was a loss of income, medical concerns, or another type of hardship that caused them to get behind on their mortgage. We can help you get current on your mortgage. A Chapter 13 bankruptcy can cure the default on your first mortgage and we may even be able to remove your second mortgage from your home entirely.
As you can see, bankruptcy can be a very effective tool for people who may need it. Bankruptcy gives people a fresh start and allows them to get off of a vicious financial cycle of relying upon credit cards and other types of debts to get them through month to month, sometimes at interest rates of over 20%. Call our office today and schedule a free bankruptcy consultation to see if it may be a right fit for you to relieve you of your financial stresses.
Please note that the information provided in general in nature and may not apply to all individuals. We are a debt relief agency. We help people file for bankruptcy under the bankruptcy code.
To learn more about Marine View Law & Escrow, visit their website: www.marineviewlaw.com or call 206-701-6564.
by Liz Sanborn
Master Gardener
My name is Liz Sanborn and I have been a King County Master Gardener for over 12 years and have been gardening in Des Moines for 23 years. I have been lucky enough lately to be spending a lot of time in the garden. Unfortunately most of this time has been spent weeding, weeding and…….. weeding.
It is the first week of May and I am struck by how lucky we are to live in this community. I just got home from walking my kids to school – a 10-minute walk took us 45. We have been enjoying all the gardens on our circuitous route to school and I am teaching my kids about plants and flowers with hopes of instilling in them my love for everything that grows. They enjoy these walks as much as I do and when we have a morning as gorgeous as this one – we are much more aware of our gratitude for this close-knit community and all of our great neighbors.
There is a lot to do in the garden in May – especially when we have had only a few nice days to get anything accomplished. This is the time when all the perennials should be cut back and the roses pruned. I find March and April a good time to move plants that need a better location – having made a note of them last year. Several hydrangeas needed more breathing room and some plants had to go completely because they were bullies.
May is also the perfect month to do some propagating. Any of the tall sedums like Autumn Joy can be propagated by taking five or six inch cuttings around mid-May and potting them up in sterile potting soil. This will not hurt your plant and will actually make it bushier and less likely to tip over when it is heavy with blooms. Keep the cutting in a shady location and they will soon take root and can be transplanted into the garden. Sedums are some of the easiest plants to propagate this way and will make you popular with your friends when you have extras to give away.
Hydrangeas are fairly easy to propagate also – take cutting from your plants now while the stems are green and pot them up in sterile soil. Again, keep the cuttings inn a shady spot and you will have new hydrangea plants in no time. This is a great way to obtain different varieties of hydrangeas if your friends have ones that you admire.
Enjoy these warmer days and be sure to take the time to relax in the garden – the weeds can wait.
Des Moines resident Carri Litowitz wants our Readers to know that the 'Coalition Against Trafficking' (CAT) – targeting minor sex trafficking in the US and south King County region – will officially kick-off on May 14.
"I am forming a coalition against trafficking here in Des Moines," she told The Waterland Blog, "…if you are interested in getting involved in stopping this horrific crime, please email me at Carrilit@comcast.net or my cell phone is 253-209-4490. I will be showing a documentary called 'Chosen' put out by Shared Hope International, look for a future announcement for details."
Here are more details:
Domestic Minor Sex Trafficking in the U.S.

VICTIMS: 1 out of 5 girls and 1 out of 10 boys will be sexually victimized by the time they reach adulthood. 13-years old is the average age a child is first exploited through prostitution.

At least 100,000 U.S. children are exploited in prostitution every year in America. Human trafficking in the U.S. is a $9.8 BILLION industry.

BUYERS: America's fascination with pornography and prostitution is linked to demand. Buyers come from all ages, occupations, and ethnicities. Buyers reported that they were an average of 21 years old when they first bought sex.

TRAFFICKERS (PIMPS): A trafficker is anyone who profits by receiving cash or other benefits in exchange for sex with a minor. Across the U.S., family members, friends, and "boyfriends" can be pimps and traffickers. In one study, traffickers sold anywhere from 20-800 individual women in their lifetime. Traffickers commonly sell underage girls for $400 per hour or more. 90% of victims are under the control of a pimp.
by Dave Markwell
The day began with a nice sunrise. It remained good day throughout, minus some expectedly unexpected violations. Overall, it was a good day. This may not seem remarkable, but in its lack of remarkability is the magic. A pretty ordinary day is always extraordinary.
Through the course of our lives we wake each morning with a chance. A simple chance. A chance to do and be what we want. We have friends and opportunities and choices. All of these beautiful things determine our life.
This morning, following the nice sunrise, another rising took place, this one not as nice: my daughter woke up in a "mood." Her moods are quite volatile and with only the most delicate precision I know to proceed. Using my unfortunately well-rehearsed dad-magic, I was able to avert a serious crisis. I managed to find her shoe and concoct an acceptable lunch. Disaster avoided.
While scurrying my girl out the door for school, I noticed my son's lunch sitting on the table. It was pretty pitiful. He had some cookies, crackers and fruit snacks. All garbage. Since he forgot his meager fixins', I took it upon myself to gather some actual sustenance and deliver it to his school before his lunch period, though I later discovered that he received during his last class of the day. Pacific Middle School fail….whatever…
The rest of the day, I taught my CrossFit classes and mowed my lawns and picked my father-in-law from the airport. I had lunch with my wife and cleaned my kitchen and I know how absolutely boring this all is and I don't care. It is my life.
It is all my life and it is all beautiful. Without much pomp or haberdashery, I live my life. And I like it that way. I enjoy my kids' "moods" and my wife's "wife-ness". I like mowing the lawn and cleaning my kitchen, because these hours are my life. And they are passing.
Our hours pass. This being the case and life being life, I understand that certain things must be done. The lawn needs to be mowed, regardless of how I feel about it, so enjoying it lets me enjoy it. The kitchen is a mess and needs to be cleaned up, so I now have a choice to be frustrated about having to clean it or turn on some music and slip into the task with good thoughts and maybe some Jimmy Buffett. This is a choice. I choose well and for this I am proud.
Following a late dinner, the server arrived with the check and informed me that our bill had been paid by a friend. It was in this moment that I was, again, reminded of the good people in my life. Friends that will "anonymously" pay the tab are treasures. And I have many. I am proud to have them and I am proud to have earned them.
As my family and I drove home from dinner, a wonderful spring sun began its descent behind the mountains. In this moment, I knew that this day was the best one I will ever have…and I hope the same for tomorrow…
[EDITOR'S NOTE:"Feel Good Friday" is a regular column written by Des Moines resident Dave Markwell, who extols to all neighbors: "Enjoy where we live. Put your feet on the pavement and truly feel how great it is to live here!" Also, you can "friend" Dave on Facebook here. Or work out with him at his exercise company Waterland CrossFit!]
Story & Photos by Justin Bennett
At about 7:20 p.m. Thursday night (May 2), Jeremy Nutting was appointed and sworn in as the newest member of the Des Moines City Council, filling the position recently vacated by Dan Caldwell.
Jeremy and his wife Yvonne Nutting own and operate Down & Out Demolition, LLC (http://www.downandoutdemolition.com/) out of their home in Des Moines, where they have lived for eleven years. They specialize in construction and tenant improvement demolitions for commercial properties.
Nutting and his company are proud sponsors of the Des Moines Farmers Market and the Des Moines Chili Cook Off – which he won in 2009 – among other community projects and charitable organizations.
Jeremy says he: "felt a calling to be a part of the community and thought I could represent the community (well)."
He is 37-years old.
"Congratulations to Des Moines' newest Councilmember Jeremy Nutting," Mayor Dave Kaplan said on his Facebook Page. "Looking forward to working with him."
"And thank you to David Litowitz, Dave Markwell, Jim Melia, Patricio Mendoza, Amber Scott, Janel Stoneback and Ken Taylor for volunteering to serve our community," he added. "We're blessed to have your commitment in our City."
The Des Moines Historical Society will be presenting "The History of Furney's Nursery" on Thursday, May 8, starting at 7 p.m. at the Des Moines IOOF Hall (728 So. 225th Street).
Jason Billingsley will talk about the Furney family history in Des Moines, the beautiful display gardens at the nursery, and the gorgeous plants that are propagated there.
He will also bring with him some very cool plants, and will discuss them and the types of plantings that thrive in our climate.
Questions will be answered during and after the presentation, followed by awarding of door prizes and an opportunity to socialize and enjoy refreshments.
State Representative Dave Upthegrove on Tuesday (April 30) announced his campaign for King County Council Position #5, being vacated by Councilmember Julia Patterson, who is retiring this year.
Born and raised in South King County, Upthegrove began his public service as Senior Legislative Assistant to then-Senator Patterson (D-SeaTac).
In 2001, Dave was appointed by the King County Council to fill a legislative vacancy and has been elected five times. As a legislator, he helped secure funding for light rail in SeaTac to help commuters and prioritized improvements to congested intersections in Kent to ensure freight mobility.
He represents the communities of Des Moines, Normandy Park, Burien, SeaTac, Tukwila, Renton and Kent.
Here's more from his website:
Dave also passed legislation to clean up toxics in the soil in playgrounds in Highline and Kent, and has kept local parks– such as Saltwater State Park and Flaming Geyser State Park off the closure lists. For this, Dave was recognized by the Washington Conservation Voters in 2011 as the Legislator of the Year.

Among his leadership positions in government and community, his passions are his service on the Board of the Matt Griffin YMCA in SeaTac and his volunteer work with the We The People and Project Citizen civic education programs in our local public schools.

Seeking balance in his life, and following a passion, Dave recently left a position on the King County Council staff to become certified as a basketball official. He now works professionally, part-time, as a basketball referee for youth and adult basketball leagues throughout the region.

Dave holds a Bachelor of Arts degree in Environmental Conservation with a minor in Biology from the University of Colorado at Boulder and a Certificate in Energy Policy Planning from the University of Idaho.

"It's hard to imagine someone in South County who has a better understanding of local government or has a tighter connection to this community. Dave Upthegrove will hit the ground running and serve this community with distinction," said King County Councilmember Julia Patterson.

Dave Upthegrove was born and raised in South King County. He attended Lakeside High School before earning a Bachelor of Arts degree in environmental conservation from the University of Colorado at Boulder. Upthegrove is currently Chair of the Environment Committee and also serves on the Local Government and Transportation Committees.

Dave is a former chair of the Select Committee on Puget Sound. He has been involved in education policy, sponsoring and passing legislation to improve the teaching of civics and to better meet the needs of recent immigrant students. Upthegrove has led high-profile environmental initiatives to clean up Puget Sound and to clean up soil at schools and day cares contaminated by a local Asarco copper smelter. For this, the Washington Conservation Voters named Dave Upthegrove their "Legislator Of The Year" in 2011.

"I've spent 12 years now working in Olympia learning the ins and outs of the laws that govern our region. I've worked with our businesses, our cities, our human services organizations, our labor unions and our groups working to protect our environment and our quality of life. This is and always will be my home. That's why I want deepen my level of public service as the next member of the King County Council," said Dave Upthegrove.

King County Council Position 5 serves the communities of Burien, Des Moines, Kent, Normandy Park, Renton, SeaTac, Tukwila and parts of unincorporated South King County.

Learn more at upthegrove.com.
The Washington State Patrol is investigating a two vehicle, wrong-way, head-on injury collision that occurred on Monday, April 29, 2013 at about 8:09 a.m.
The collision occurred on the Southcenter Parkway on-ramp to northbound I-5 in Tukwila, when a wrong-way driver crashed into another car, injuring two occupants.
Detectives and Troopers are seeking witnesses that may have seen the wrong-way vehicle, collision or any event leading up to or following the crash.
If you have any information or know somebody that does, please contact Detective Sergeant John Anderson at (425) 401-7745 or Detective Greg Wilcoxson at (425) 401-7746.
Des Moines Master Animal Control Officer Jan Magnuson tells us that "this cute girl was found at the Woodmont Library on Pacific Highway South, and a citizen saved her from being hit by vehicles. She was held as a stray as she had no ID, but has not been claimed by an owner."
Jan says she's now up for adoption and they're in search of her "forever" new home!
"We have named her 'Chloey.' and she is around 9 months of age," Jan said. "She is reddish-tan with white chest, tummy and paws, and has a very sweet personality. I am guessing she is a Heeler (Cattle Dog) mixed with Chow, maybe a little Pit Bull but we are not sure.  She is around 40 pounds and probably won't get much (if any) bigger. She passed her behavior assessment today with flying colors and the veterinary staff where she is being kenneled has fallen in love with her! She is a really nice puppy."
Chloey was to be spayed, vaccinated and micro-chipped on Monday (April 29), so she'll be available for adoption on Tuesday, April 30.
"Please contact me right away if you are interested in giving 'Chloey' the loving home she deserves!"
Jan can be reached at:
Desk (206) 870-6549
Main (206) 878-3301
Search Warrants served last Thursday (April 25) at two houses in Des Moines and Kent netted police 1/4 Kilo of cocaine and over $6,000 in cash.
Detectives and TAC-30 from the King County Sheriff's Office, along with detectives from the Burien Police Department served the warrants around 2 p.m. Thursday.
The Des Moines house was in the 27400 block of 16 Ave South (map below), and the Kent addresses included the 900 block of 3rd Ave N. and the 500 block of Alvord Ave N.
Detectives said the case started in Burien about four months ago, and the investigation led them to the houses in Kent and Des Moines.
A man living at the Kent house on 3rd Ave North was arrested for 'Possession with Intent to Sale' and booked into the King County Jail. Detectives said that most of the cocaine and money was found at that address.
The case will be forwarded to the prosecutor for review and the filing of charges.
King County Council Vice-Chair Julia Patterson – who has served the South King County area for 23 years – announced Friday (April 26) she will not seek a fourth term on the King County Council.
Patterson's district included the cities of Des Moines, SeaTac, Burien, Kent, Normandy Park, Renton and Tukwila, as well as the unincorporated communities in Council District 5.
Raised on a small farm in South King County, Patterson attended Washington State University, where she received her B.S. in Society & Justice, and the University of Washington, where she received her B.A. in English. Today, she lives with her husband, Pat, in SeaTac. Their three grown children all live in the area, and they are the proud grandparents of Hannah, John and Leah.
Here's more from an official announcement:
Patterson's public service began in 1989 with her role in the incorporation effort of a new city in suburban south King County. Patterson at that time was a stay-at-home mom turned citizen activist due to the fact that King County was ignoring the needs of her community, including crime on Highway 99 and neighborhood impacts from the airport. When the city of SeaTac was incorporated in 1989, Patterson was elected as a founding member of its first City Council.

That spirit of activism drove Patterson to seek appointment to the State Legislature, where she represented the 33rd District in the State House and the State Senate for close to a decade. While serving in Olympia, Patterson championed legislation that resulted in election reform and lower class sizes in schools. She left the Legislature to join the King County Council in 2001 and was reelected in 2005 and 2009.

"I have enjoyed my work, but I believe the time is right to move on to a new chapter," said Patterson.

During her twelve-year tenure on the King County Council, Councilmember Patterson served in every major leadership role, including Chair of the Council.

As the legislative branch's Budget Chair, she shepherded the County forward with balanced budgets during the austerity of the Great Recession. During this time, the Council was forced to balance general fund budgets with a combined shortfall of over $59 million. Patterson passed two budgets that reflected her values by supporting programs for underserved communities and those in need.

Councilmember Patterson's has taken regional leadership roles in transportation, public health, parks, human services, flooding, and equity and social justice.

Patterson chaired the Puget Sound Regional Council's Transportation Policy Board for six years, and currently serves as Vice-Chair of Sound Transit's Board of Directors. She was instrumental in bringing light rail to Sea-Tac Airport and beyond, ensuring that millions of air travelers and south King County residents will have access to high-speed light rail. Patterson's role in expanding transportation options for commuters outside the urban core was recognized when she was named the 2008 Elected Official of the Year by the Kent Chamber of Commerce.

During her five years as Chair of the Board of Health, she sponsored legislation that resulted in King County becoming one of the first jurisdictions in the country to ban the use of artificial trans-fats in local restaurants. She prime sponsored and successfully passed a Department of Health regulation requiring menu labeling in the chain restaurants of King County. Under Patterson's direction, the Board of Health took a lead role in developing the "Planning for Healthy Communities Guidelines" to guide land use and transportation planning practices that will result in healthy communities.

For south King County, one of her most notable achievements is the successful decade-long development of the "Lakes to Sound Trail," a 16.9-mile pedestrian and cycling trail. When complete, the trail will run from Renton through Tukwila, Burien, SeaTac, and eventually connect to the Des Moines Creek Trail. It will connect south King County with the regional trail system, offering new opportunities for residents to commute, recreate, and access major light rail stations and transit hubs.

As Chair of the King County Flood Control District, Patterson showed strong leadership after the United States Army Corps of Engineers announced that the federally-owned and operated Howard Hanson Dam was compromised, increasing the risk of flooding in the Green River Valley. With hundreds of thousands of lives and millions of dollars at risk, Patterson convened regional and state leaders to develop a successful strategy to fund repairs to the dam.

As a fierce supporter of equity and social justice issues, Patterson committed herself to standing up for struggling and working class families, as well as immigrants and refugees facing language and cultural barriers. The principle of equity has been a motivating factor throughout Councilmember Patterson's career, driving her to ensure that all people, regardless of race, gender, or zip code have the opportunity for health and prosperity. As a result of this effort, she has committed energy and resources to youth violence prevention efforts in south King County.

Throughout her career, nothing has impacted Councilmember Patterson more than her awareness of how people struggle in her community. From her early years on the Council, she has led with her values and heart. She has tirelessly advocated for the homeless, the jobless, the hungry, seniors, and children. She recently was awarded the Community Hero Award from the Domestic Abuse Women's Network.

Serving south King County has been Patterson's greatest honor.

"Serving as a city, state, and county representative has been a great life experience and honor," said Patterson. "I've enjoyed every minute of it. And above all, I've enjoyed meeting so many wonderful people in our communities. I give thanks for their willingness to express their hopes and dreams; their beliefs and their fears. Most of all, I give thanks for their goodness and desire to make this a better world."
by Dave Markwell
The other night I drove my truck down to the marina in my hometown. As the bright orange sun lit the water, then fell behind the mountains, I cracked a twenty-four ounce "lemonade" and cried.
I cried because I had just learned that one of my oldest and best friend's dad had passed away. I cried for my friend. I cried for his mom and family. And I cried for myself.
When the people we love are struck by loss, so are we. We share their loss with them and we have our own loss, because we loved the person, too. In ways that we don't often acknowledge or maybe even understand, we love a lot of people. We love them because they are good and kind and they make us better.
My buddy's dad, Ken, was a living, breathing reminder of my history. His passing has hit me hard on many levels. Naturally, my heart broke for his family first. Then, I just felt sad and old and knew that another page had turned on this story of my life.
Beginning around 1985 until 2000 or so, I spent an uncomfortable amount of time with Ken's stuff. From his house and boat to, most significantly, his son, I was a sometimes reluctantly welcomed fixture around his life. Being the kids we were, his son and I had some monumental screw ups. When these happened, we knew the consequences would not be good. We, no doubt, frustrated and more likely infuriated Ken on more than one occasion. But, I cannot help but think that on the soft, warm summer evenings, when we would tie up the boat in front of his house at dusk and swim to the beach, he was proud.
Being a dad myself now, I understand that providing opportunities for our kids to grow and test and experience life is a primary duty. Ken understood this, and though it always cost him something, sometimes his time and always his money, he paid the toll for our experiences. It was not cheap. In fact, I believe he may still hold the Washington state record for most boat starters purchased in a six year time frame.
He paid this because he cared. There is no other reason that I can think of. He rarely even used his boat. He effectively gave it to us and in doing so taught us about responsibility, again "consequences" helped with this lesson. But, more importantly, he taught us how to be good fathers. His expectations were high and though I had my own dad, Ken's example and impact on my life were profound.
These lessons, unfortunately, we usually understand too late. Too late to say the word, "thanks." My life was defined by these years. I was shaped by sunsets and cold water swims in from the boat. And my gratitude for these years is beyond measure.
So, as I sit in my truck and stare out at the cold waters of my youth, I see and feel the page turned and I understand clearly that the pages turn without asking us. We give no sanction as to when they turn. Life simply moves on. It's what it does. I see the walkers and boaters and know that the world keeps spinning and the clock ticks forward in spite of my wish to turn it back.
Today, I will be sad. Tomorrow, I will wake up and take my son to school and make my daughter breakfast. Tomorrows come until they don't. So, I will appreciate the ones that I have and will give what I have to the people I love. And in the cold moments ahead in my life, when I travel warmly back in my mind to sunburnt shoulders and salty skin…and much more, I will say, "thanks, Ken". It mattered.
[EDITOR'S NOTE:"Feel Good Friday" is a regular column written by Des Moines resident Dave Markwell, who extols to all neighbors: "Enjoy where we live. Put your feet on the pavement and truly feel how great it is to live here!" Also, you can "friend" Dave on Facebook here. Or work out with him at his exercise company Waterland CrossFit!]
WLB Real Estate Sponsor Prudential Northwest's Open House for this week is a mid-century three-bedroom rambler in Normandy Park that modern enthusiasts will marvel at!
Located on a spacious view lot and built in 1956, this home has been remodeled with today's desired amenities.
With three bedrooms, 2.25 bathrooms, the circular floor plan includes a large kitchen with appliances, eating bar, open family room and more.
The dining room and living room off the kitchen share a wall of windows to soak in the view.
Remodeled by Leah Martin Architect & Design.
Here are some pics (click images to see larger versions):
Here are the details:
WHAT: Prudential NW Open House
WHEN: Sunday, April 28, Noon – 3 p.m.
WHERE: 17820 3rd Ave SW, Normandy Park, WA 98166
INFO:
List Price: $529,950
MLS Number: 477641
Bedrooms: 3
Bathrooms: 2.25
Year Built: 1956
Approximate House SqFt: 2,220
Lot SqFt: 15,600 sf
Site Features:
Bath Off Master
Built-In Vacuum
Dble Pane/Strm Windw
Dining Room
Pantry
Marketing remarks:
Modern enthusiasts will marvel at this mid-century rambler located on a spacious view lot.

Built in 1956 & remodeled with today's desired amenities this home offers 3 bedrooms, 2.25 bathrooms.

The circular floor plan includes a large kitchen with SS appliances, eating bar, open family room, dining room & living room off the kitchen share a wall of windows to soak in the view.

2 car garage, Tank less H2O, mud room, garden space, fully fenced back yard.

Remodeled by Leah Martin Architect & Design.
Click here to see the full, detailed listing.
Click here to view all of Prudential Northwest's Open Houses.
Des Moines' Aviation High School is ranked as one of the top performing schools in U.S. News and World Report's Best High School rankings for 2013, it was announced Thursday (April 25).
The school is ranked as the 6th best high school in Washington State out of 587 public high schools. Aviation High School is ranked #257 in the country out of more than 21,000 public high schools evaluated. Aviation High School is one of just ten Washington schools to receive a Gold Medal in the report.
"Being ranked so high in the prestigious U.S. News & World Report is a great honor and reflects the quality of teaching by our staff, the support of our industry partners, and our remarkable students," said CEO/Principal Reba Gilman.  "This is the first time Aviation High School has received the national gold medal distinction."
The rankings are based on how well schools serve all their students, calculated first on how students performed on state exams; and secondly, on how well students are prepared for college-level work, measured by Advanced Placement and International Baccalaureate participation and test results.
Aviation High School facts:
State Rank: 6
National Rank: 257
Medal Awarded: Gold
Proficient in Reading: 99%
Proficient in Writing: 97%
AP Participation Rate: 76%
Student-Teacher Ratio: 23:1
View full U.S. News and World Report rankings for Washington State.
It's the sixth National Drug Take Back Day this Saturday, April 27, from 10 a.m. – 2 p.m.
King County residents can dispose of unwanted and expired medicines anonymously and at no cost at this nationwide event. There are 20 take-back collection sites in King County currently with more expected by the day of the event. To find a location go to www.deadiversion.usdoj.gov/drug_disposal/takeback.
This one-day event is coordinated by the federal Drug Enforcement Administration and participating local law enforcement agencies.
About 30 percent of prescription and over-the-counter medicines sold go unused. Unused prescription drugs too often fall into the hands of children and teens, where they cause poisonings and deaths. In fact:
Prescription drug abuse is the fastest-growing drug problem in the country.
Drug overdoses have surpassed car crashes as the leading cause of accidental deaths in Washington – the majority involved prescription pain killers.
In Washington state 11 percent of teens use prescription medicines for non-medical reasons – a rate among the highest in the nation.
Over half of the 37,000 calls to the Washington Poison Center in 2009 were for young children poisoned by medicines found at home, and the elderly are also at risk of accidental poisonings.
Human medications are the leading cause of pet poisoning.
For more information go to www.TakeBackYourMeds.org.
Here's where you can take your drugs back:
SEATAC POLICE DEPARTMENT
SEATAC CITY HALL
FRONT LOBBY AREA
4800 SOUTH 188TH STREET
SEATAC
WA, 98188
Map
SEATTLE POLICE DEPARTMENT
SOUTHWEST PRECINCT
2300 SW WEBSTER STREET
SEATTLE
WA, 98106
Map
DES MOINES POLICE DEPARTMENT
BARTELL DRUGS – PARKING LOT
COLLECTION TIMES AT THIS LOCATION: 2PM TO 6PM
27055 PACIFIC HWY S
DES MOINES
WA, 98198
Map
DES MOINES POLICE DEPARTMENT
BARTELL DRUGS – PARKING LOT
COLLECTION TIMES AT THIS LOCATION: 9AM TO 1PM
21615 PACIFIC HWY S
DES MOINES
WA, 98198
Map
After almost two and a half agonizing years, the case of Rosie the Newfoundland is finally closed.
U.S. District Court Judge James Robart has ordered the City of Des Moines to pay $50,000 to Rosie's owners, Charles and Deirdre Wright, for attorney's fees and related costs.
This award is on top of the $51,000 in damages the city earlier agreed to pay the Wrights for their loss of Rosie.
The dog was gunned down by Des Moines police officers while she cowered in blackberry brambles in a neighbor's back yard on Nov. 7, 2010.
At a hearing on April 1, the judge dismissed an attempt by the city to have fees reduced for Bellingham-based animal-rights lawyer Adam Karp.
Attorney Shannon Ragonesi argued on behalf of the city that those fees should be offset by the amount of private financial contributions paid to Karp by friends and angry dog owners to offset the Wright's legal expenses.
The Wrights should recover no more than $7,549, she said.
But, said Robart in rejecting Ragonesi's claim, "I don't believe that the solicitation of public donations makes any difference in this [case]….
"The "situation we have here [is] where people wish to contribute to a fund to finance litigation in support of the principles that they believe in, namely, don't shoot dogs."
Rosie's Killing
Rosie had been reported loose on a residential street to Des Moines Police that Nov. 7.
Jan Magnuson, the city's animal control officer, was off duty that day so four police officers, including Sgt. Steve Wieland and Officer Michael Graddon, were dispatched to that location.
After chasing and yelling at Rosie, then trying to Taser her, Wieland and Graddon followed the fleeing dog into a back yard, where she was shot four times while cowering in the blackberry thicket.
The Wrights, who were not home at the time, did not learn from the police department for two days what had happened to Rosie.
After separate investigations by the city, the King County Prosecutors Office, and Pierce County Animal Control, no charges were filed against the two officers.
The shooting was considered justified because they were acting within department procedures at the time.
Nevertheless, flaws in the city's animal control response where noted – especially when Magnuson was off duty – and changes in training and protocols were made by both the police department and city council.
None of this consoled the Wrights for the loss of their dog, nor did it satisfy their need for justice and compensation for that loss.
On to Court
So in January 2011, Karp filed a motion in Des Moines Municipal Court seeking to bring misdemeanor animal cruelty charges against Graddon, who fired the shots, and Wieland, ordered the shooting.
The officers claimed that Rosie appeared to be a dangerous animal.
This case eventually was transferred to Snohomish County Municipal Court, where it was dismissed that summer. Karp appealed to Superior Court there, but the case again was dismissed – on a technicality – in 2012.
Last December, he filed a civil complaint against the City of Des Moines, Wieland and Graddon in U.S. District Court, seeking monetary damages for the Wrights.
Graddon and Wieland consented to the $51,000 settlement for the Wrights, Karp announced after the city agreed in February to compensate them.
On Apr. 15, the Washington Cities Insurance Authority paid the Wrights and Karp $101,162.78 for the city.
The Wrights then dropped all claims against the police officers.
Karp called this "the largest known, non-default judgment ever recovered in Washington for the injury or death of a companion animal" – excluding legal costs.
"Lack of Civility"
In a legal brief supporting the city's case, Ragonesi also claimed the Wrights had persecuted the two officers by seeking to file a criminal complaint against them despite the fact that no charges were ever filed.
This elicited a sharp rebuke from Robart, who declared, "The treatment of the Jews by the Pharaohs in ancient Egypt, that was a persecution. What Nazi Germany did in the Third Reich, that is a persecution….
"Ethnic cleansing is a persecution," he continued. "When someone seeks to believe, rightly or wrongly, that they are attempting to bring these people to justice, that is not a persecution …. Counsel, that is just terrible writing. It shows a lack of civility."
Crusade for Training
In the wake of the Rosie case, Karp is now embarking on a new crusade for animals.
"I intend to bring a petition for rulemaking in an effort to persuade the Washington Criminal Justice Training Commission to provide canine threat perception/humane neutralization training to all new cadets and in continuing education programs," he said in a news release.
"I will report back when that occurs."
This Saturday (April 27) there will be a Habitat for Humanity Auction at Des Moines United Methodist Church. 
Here's the schedule:
Table Bids 10:00am to 6:05pm.
Live auction starts at 7:15pm. Bid on Gift Certificates for dinner, Puget Sound sailing, weekend condo, coffee, gift items, many, many more.
Snacks sold 4:30 to 8:00pm.
Proceeds benefit Habitat for Humanity projects, including summer Yakima project.
Des Moines United Methodist Church, 22225 9th Ave. S., Des Moines, WA 98198, 206-878-8301, desmoinesumc.org
Local fundraiser Cove to Clover's annual 'Snake Crawl' will take place this Friday night, April 26 with TWO pub crawls going on at the same time – in Burien and Des Moines!
Crawlers can register online ($10 for best price), or get a special combo deal that includes a carbo-loading 'Snake Dinner' Saturday night.
To pre-register online, click here.
WHEN: Friday, April 26, 2013; registration 5-8 p.m.
WHERE:
Burien headquarters: Mick Kelly's Irish Pub (435 SW 152nd Street)
Des Moines headquarters: Scotch & Vine (22341 Marine View Drive S.)
COST: (100% goes to charity):
$10 – Pre-register online for best price
$20 – Pre-register Snake Crawl / Snake Dinner Package
$15 – Night of Crawl Registration from 5-8 pm
$25 – Night of Crawl Snake Crawl / Snake Dinner Package from 5-8 pm
CRAWLERS RECEIVE:
Official Crawl Bib #
Drink and food specials at official crawl stops
Post Crawl Bash Access
Entered in door prize drawing at the Post Crawl Bash
INSTRUCTIONS:
Registration/packet pickup 5-8 pm at:
Crawl Headquarters

| | |
| --- | --- |
| | Mick Kelly's Irish Pub |
Collect stickers at official stops (collect 4 to qualify for the door prize drawing)
Enjoy crawler only, drink and food specials and entertainment
Return to crawl headquarters by 11 p.m. for live music and door prize drawing
Official Crawl Stop Details (specials, entertainment, etc)

| | |
| --- | --- |
| Des Moines, WA | Burien, WA |
All proceeds from the pub crawl directly benefit the Cove to Clover's charities.
SPONSORS:
Congratulations are in order for the City of Des Moines!
The newly-restored Des Moines Beach Park Auditorium has been selected for a John D. Spellman Historic Preservation Award given by King County's Landmarks Commission.
The award will be presented by King County Executive Dow Constantine this Tuesday, April 23, at the new Museum of History and Industry located at 860 Terry Ave. N. Seattle, WA.
The Reception held from 5:30 p.m. – 6:45 p.m. followed by the Awards Program from 6:45 p.m. – 8:15 p.m. are open to the public.
Here are some photos of the center: